Fitforce is a women's health and supplement brand. Our aim is to provide premium quality, affordable health and sports nutrition products. Fitforce is created for women to achieve their body, health and fitness goals. Glowing skin, Lean muscle, Fat loss & much more. Be the FORCE. xx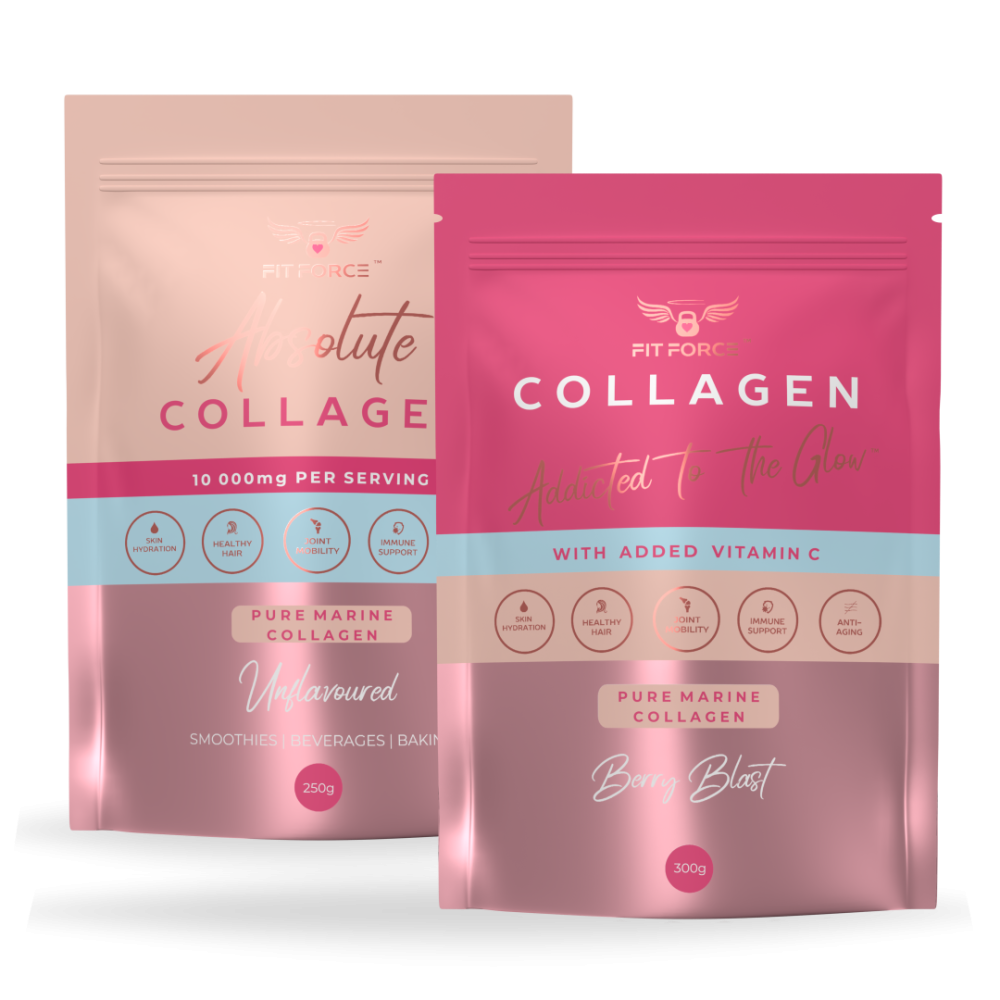 Hydrated, glowing skin
Even skintone.
Promotes hair growth,
Healthy hair.
Reduced hair loss
Reduces the appearance of wrinkles & stretch marks.
Lean muscle growth.
Joint & Bone support- Reduces dark circles and marks
Reduces cellulite-Immune support.